Easy to use online check builder
CHECKPRINT basic features

Print
Print on top of any template or blank white paper to meet your business needs.

Editor
Easy to use drag-and-drop editor for convenient check generation.

Fraud Detection
Automated identification of fake checks.
Unlimited Checks
Quickly create an unlimited number of checks with no extra fee.

Send in a click
Forget about rushing around. Just send checks to your clients by email.

MICR Line
Reliable encoding options that meet the country's banking standards (account number at the bottom of a check).
Save tons of time on the check preparation process
See How It Works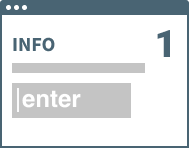 Fill out the basic information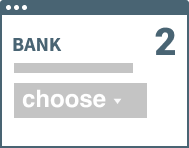 Select your bank account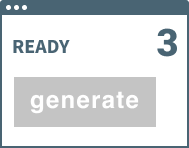 Click on the Generate button
Create Free Account
Why choose CHECKPRINT
We offer a set of advanced functions to make conducting your financial transactions more convenient.
Other online services
25$
Use with 1 bank account
Prepare 10 checks monthly
Solid security measures
Print in PDF in a click
Have watermark
Meets business and individuals needs
Save already generated checks
Solid security measures
No hidden fees
Checkprint
10$
Use with 2 or more bank account
Convenient customization options
Prepare unlimited checks
Print in PDF in a click
No watermarks
Meets business and individuals needs
Save already generated checks
Solid security measures
No hidden fees
Check printing software
30$
Use with 5 bank account
Unable to customize check
Solid security measures
Print in PDF in a click
Limited business-standard templates
Poor bookkeeping design
Doesn't fit for individuals
No hidden fees
Not user friendly enough
Services
Other Services
Other Software
Check Print
Minimal price
$20
$30
$10
$50
Bank accounts
Customization options
Security measures
Print in PDF in a click
No watermark
Meets business and individuals needs
Save already generated checks
Solid security measures
No hidden fees
Try Now For Free